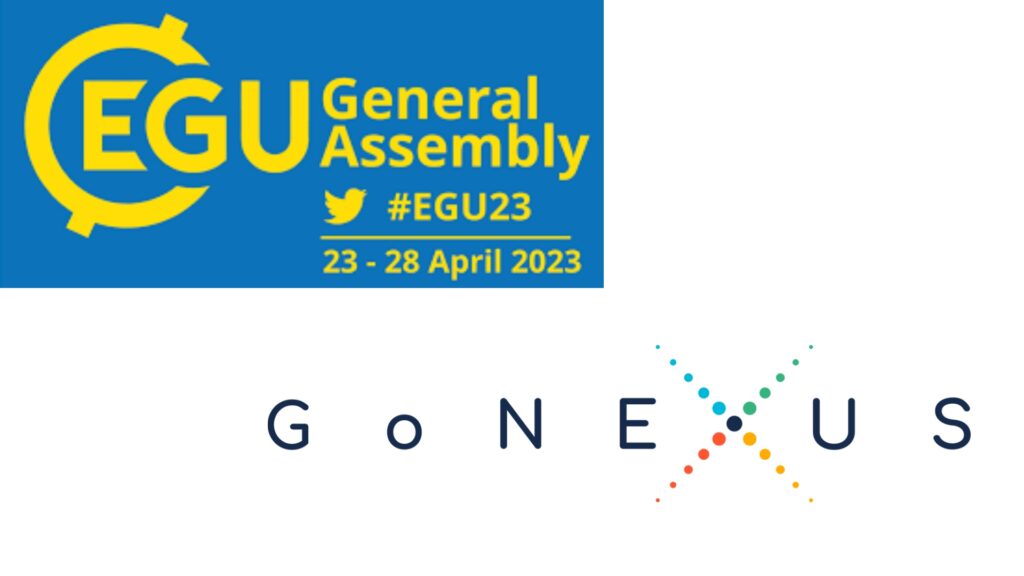 Mini-blog: Imen's EGU experience
Imen Arfa from UPM recently attended EGU on behalf of GoNEXUS. She wrote the following short blog to summarise her experience and the impact of the event on her work.
EGU is a conference that took place on 23-28 April 2023, both on-site in Vienna, Austria, and virtually. It aims to provide a forum where scientists, especially early career researchers, can present their work and discuss their ideas with experts in all fields of geoscience.
Climate change and increased pressure on natural resources have been identified as some of the major challenges that will affect Europe in the coming decades. This will cause consequences such as migration, food price shocks, water scarcity, and imbalances in energy markets. Food and energy security require large amounts of fresh water. Water is one of the essential resources in both sectors, acting as a crucial driver for irrigation. The demand for natural resources is likely to increase over the coming decades due to growing global population numbers and economic development. At the same time, climate change may lead to lower overall water availability. Consequently, water scarcity, variability and uncertainty are becoming more prominent, which could lead to vulnerabilities within the energy and food sectors. In this sense, The EU is promoting initiatives to address water scarcity, such as investments to improve water use efficiency and the reuse of wastewater for irrigation.
Under GoNEXUS, UPM team works on providing insights into the impact of climate change on agricultural production and water resource across EU regions. Furthermore, we analyse how the reuse of treated water for irrigation may contribute to the reduction of water stress in coastal areas using agro-economic modelling _CAPRI. This research entitled "Reusing reclaimed water for irrigation: sustainability solution to alleviate growing water scarcity under climate change?" was presented online on Tuesday, April 25th.