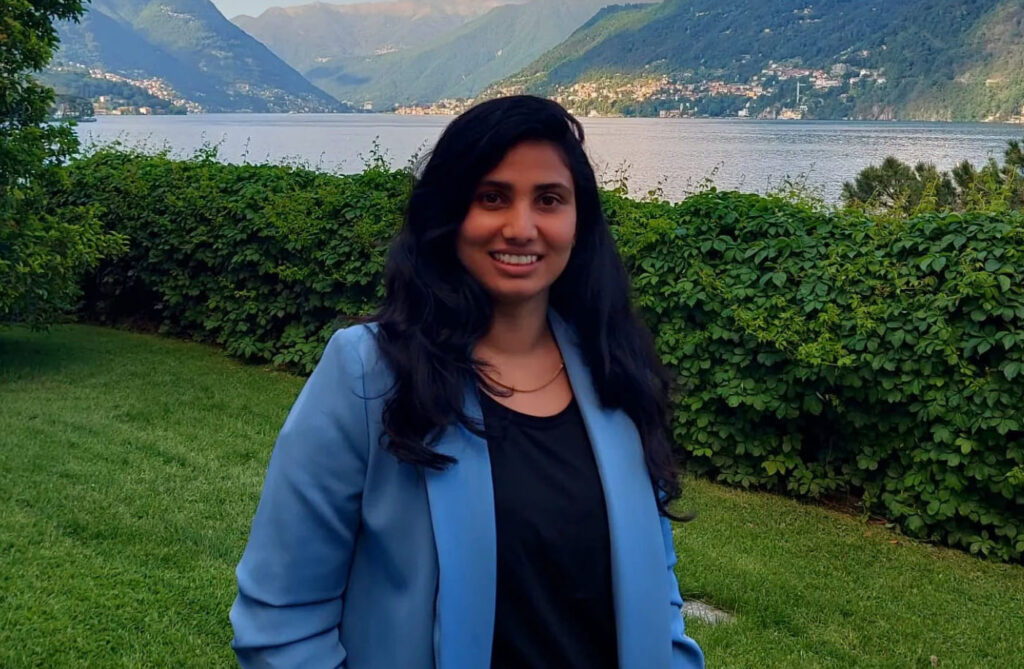 Shining a light on a young researcher: meet Sneha Chevuru
Every few months GoNexus puts the spotlight on our young researchers. These are researchers who have recently graduated with their PhD or who are currently studying and who contribute actively to the research of the GoNexus project.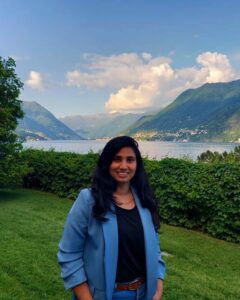 This week we put the spotlight on Sneha Chevuru, a PhD candidate at the Department of Physical Geography of Utrecht University, and originally from Andhra Paresh in southern India.
What do you do for GoNexus? Is it the first project you've worked on?
My primary contribution is to the model toolbox, where I focus on developing large-scale hydrological and crop models with a global scope. GoNexus is the fifth project that I have been involved in. Prior to joining GoNexus, I worked on various projects, including conducting baseline studies on water use efficiency for medium irrigation projects, performing climate risk analysis for small and medium entrepreneurs, participating in soybean transition projects, and developing an application within the toolbox for the Copernicus Climate Change Service.
What is the most interesting thing you learned so far working on GoNexus?
A few months ago, I became involved in GoNexus, and since then, I have been captivated by the interdisciplinary working culture that characterises the organisation. The opportunity to collaborate with experts from various disciplines has truly fascinated me. In particular, I am amazed by the emphasis placed on actively listening to diverse perspectives and incorporating them into our work. This inclusive approach not only enhances the quality of our projects but also encourages a vibrant exchange of ideas. The dynamic environment at GoNexus fosters continuous learning and the exploration of innovative solutions. I am truly inspired by this enriching experience.
Where do you see yourself in 5 years? What are you working on?
In the next five years, I envision myself continuing my journey in research, but with a desire to expand the scope of my work. I am eager to explore the integration of social-economic factors into my existing expertise in modelling. By bridging these two realms, I aim to contribute to a deeper understanding of complex systems and their interactions. This interdisciplinary approach will enable me to tackle research questions that address the broader societal implications of my work. I am excited to embark on this path of exploration and contribute to the advancement of knowledge in my field!
What did you want to be when you were growing up?
When I was growing up, I always wanted to work in agriculture due to my agricultural background. My passion led me to aspire to become an agricultural engineer. Therefore, I pursued my bachelor's degree in Agricultural engineering to fulfill my dream of contributing to the agricultural sector.
Who is your science idol? Someone you wish you could have a conversation with (from the past or contemporary).
My science idols are not limited to just one person; rather, I have had several idols throughout my academic journey. These include my bachelor's supervisor, my master's supervisor, and my PhD supervisor. Each of them has been a significant source of inspiration and guidance, shaping my passion for science and research. I hold great admiration for their knowledge, expertise, and dedication to their fields. Given the opportunity, I would love to have conversations with them at any time, as they continue to motivate me and contribute to my growth as a scientist.
Which GoNexus research outcome/WP/expert are you most excited to learn about or collaborate with?
I am interested in exploring one of the case studies in the GoNexus project. The particular case study could provide valuable insights into the practical aspects of model work, nexus dialogues, evidence gathering, and the development of sustainable solutions within the water-energy-food-environment (WEFE) nexus context.
Have you read any interesting books/articles recently that really made you think?
After reading my recently published paper on my master's work, I feel a renewed sense of confidence and motivation. It reminds me that I have the potential to achieve even more in my research pursuits. This experience has strengthened my resolve and prevented any feelings of hopelessness from creeping in.
If GoNexus held a party, which song would you request from the DJ?
The song "Unstoppable" by Sia.